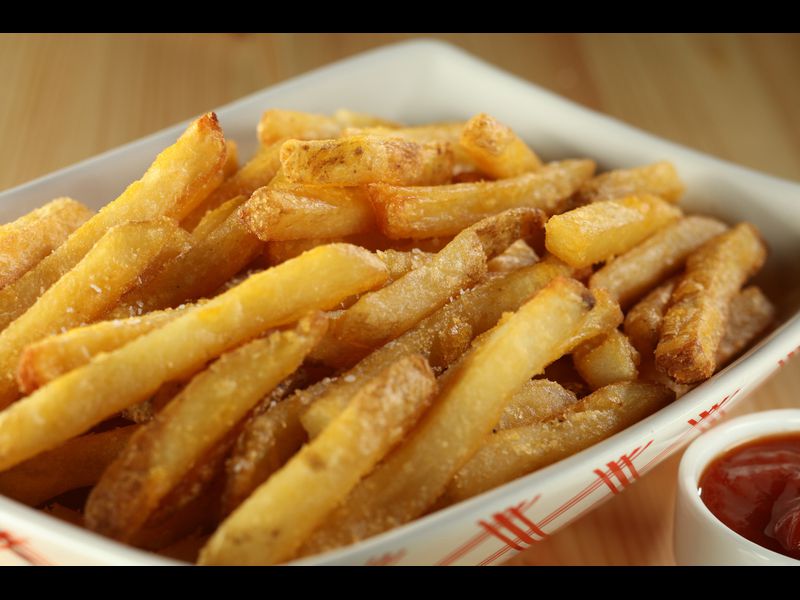 Let's face it – Most of us love French fries, and while there are endless recipes on the web on how to master making the snack at home, we all love ready-to-consume snacks. Today, a bunch of brands sell frozen French fries, and these are just as good as what you would get at some of the regular fast food chains. Sometimes, the taste is even better. If you have the frozen snack at home and are wondering how to prepare French fries in different ways for a house party or family gathering, we have some amazing recipes listed below that are worth a shot.
Classic French fries and cheese. This one is one of the most finger-licking snack you can try at home and doesn't require any extra effort at all. Just get your French fries out of the freezer and fry for three minutes (do not thaw), and on top of that, you can pour some melted cheese. A lot of people like to bake the French fries with processed cheese on the top, and that works well too.
Fish and chips. Okay, this one may need some prepping, but is not as complicated as people believe. Get some fish fillets from the market and season them with herbs of your choice. Now, you can choose to bake the fish, if you are conscious about oil frying, or a better option is to make a thin batter of all-purpose flour, salt and mixed herbs. Now dip the fish and deep fry in oil. On the sides, you have classic French fries!
Mixed plate. If you have other ready-to-fry snacks, you can make a classic veg nugget recipe with French fries and other ingredients. Fry the nuggets and French fries separately, and cut onions, tomatoes and chilis finely. Now add all the ingredients in a bowl and choose a salad dressing of your choice. Go easy with the salt because readymade snacks already have a lot of salt. This is exactly what Indians would call a "chaat", and it works perfectly great with drinks or as a casual snack.
French fries can be also added to pies, or can be baked with other ingredients to come up with new recipes. If you don't have frozen French fries at home, consider buying some this weekend, and you will never run out of snack ideas!